Your INKOMPASS internship experience
INKOMPASS is a global internship program offered by Philip Morris International. It enables you, the intern, to discover yourself and embark on a self-discovery journey by working on real business challenges in a culturally diverse workplace.

At INKOMPASS you get the opportunity to develop portable skills, enhance your CV and build your network. Become a part of a transformational journey to #MakeHistory.
What we offer
Revolutionary change

One clear purpose to deliver a smoke-free future

Challenge

Work with us, towards a challenging yet rewarding journey to deliver a smoke-free future

Shape the future

Freedom to shape your future & ours and deliver the most amazing things

Blue Chip CV

Shape your future and ours. Transform your CV while partnering with us in delivering a smoke-free future

Confidence & Self-Esteem

Everyday is a new challenge that will help you discover yourself

Portable Skills

Develop skills that can take you places in the future

Stronger together

Big change needs big relationships and a place where you can belong

Collaboration

Join hands with different people, teams & affiliates to drive the change

Mentorship

Our coaches will partner with you in your journey at PMI

Networking

Develop meaningful relationships for today and tomorrow

Endless experiences

Always progressing, always learning, always making a difference

Project Experience

Work on projects with a real business impact

Cultural Diversity

Experience what is it like to be a part of a family of 73,500 people – diverse yet like-minded
INKOMPASS Journey
Application

Apply for the INKOMPASS program by visiting the Explore Opportunities section and selecting your country. Once your application is reviewed by our team, you are selected to take the next step in your INKOMPASS journey.

Selection

Next is a digital interview round which assesses your communication, team building and problem-solving skills. Clear the interview to take the online assessment test which further assesses your problem solving abilities.
Clear the online test and get invited to an on-ground or a virtual assessment which is a day full of exciting events and activities.

Project Work

If you clear the last round of assessment, you receive an internship offer from us.
During your INKOMPASS internship you work on a specific project, where you learn to take responsibility while being guided by mentors and industry experts.
The project work allows you to learn, discover and grow in a culturally diverse and challenging environment.

Recommendation

Post successful completion of your internship, you are added to our talent pipeline and receive a letter of recommendation from us.
Meet our coaches
At INKOMPASS, our coaches will partner with you in each step of your journey of self-discovery. These industry leaders will guide you, mentor you and ensure that you have all the support you need to make the most of your internship journey at PMI.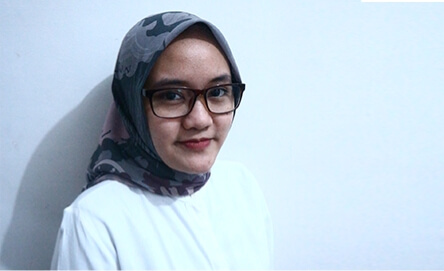 Rizky Faramita, Indonesia
An INKOMPASS alumna, Rizky, is contributing to PMI's successful operations as a trainee in the operational function in Indonesia. With her skills and expertise, she is now shaping the organization's future as a mentor to the interns.
Oksana, Ukraine
An INKOMPASS alumna, and now a mentor, Oksana, has been an integral part of PMI since 2015 and is contributing as a procurement executive in Ukraine. She has a keen interest in the organization's strong sustainability commitment and is eager to work on its progress.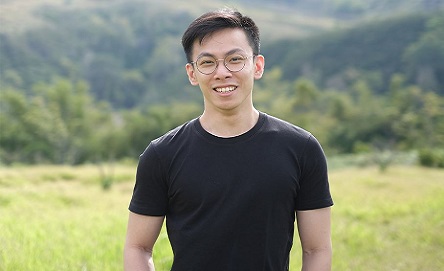 Marco, Indonesia
Marco, an INKOMPASS alumnus, is strengthening PMI's commerce functionas a commercial department analyst in Indonesia. As a graduate trainee and mentor, he is eager to continue this journey of learning and contribute to PMI's growth.
removed slide on load