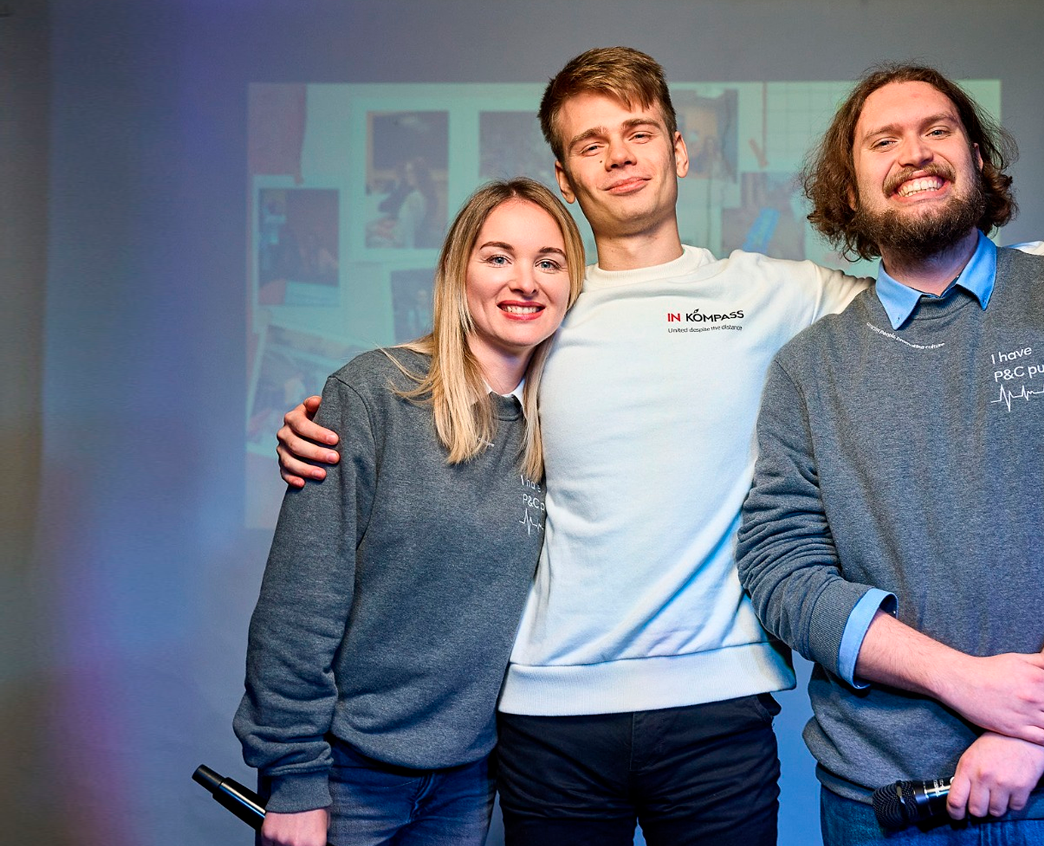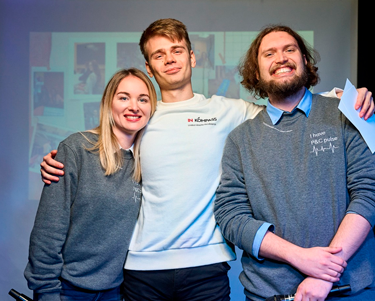 Discover yourself with INKOMPASS
INKOMPASS is a global internship program by Philip Morris International that enables you to discover yourself by working in a creative, dynamic, and culturally diverse environment. When you intern with us, you will be given an opportunity to:
Work on real business projects
Get mentored by industry experts
Transform your CV while partnering with PMI in delivering a smoke-free future
Who can apply?
We are looking for students who are
Students of 3rd-6th year of study
With Upper-Intermediate (B2) level of English
Willing to grow and Shape the Future together at PMI
We're looking for interns in Finance, Sales & Distribution, Trade Marketing, People & Culture(HR), Consumer Experience, Customer Relations, Communications, External Affairs, Business Intelligence and IT.
How to apply?
Applying for INKOMPASS is a very simple process and takes only a few minutes. All you have to do is fill out the application for the internship program.
Application

Go to the "Explore Opportunities" page and select your country of internship. Visit your country page and check the internships available. Review the details and apply for the opportunity you want.

Evaluation

If you meet the criteria, you'll be invited for a digital interview which will evaluate your communication, team building and problem-solving skills. Clear the interview to take an online assessment to evaluate your analytical skills.

In-person Assessment Day

If you were successful with step 2 you will get invited to an in-person assessment day, where you will participate in team activities, one on one interviews with PMI experts, and engage with other fellow candidates!

Internship Offer

Selected candidates will receive an internship offer from us. At the end of the program, you will receive a certification for INKOMPASS Program Completion.
Key dates and deadlines for recruitment
Below are the important dates and milestones that you should consider for the INKOMPASS recruitment process while applying for the program. Keep a watch on your emails for updates regarding your application status during your recruitment journey with us.
| Dates | Activity |
| --- | --- |
| March 20th - April 26th, 2023 | Applications open |
| May 3rd, 2023 | Applications Closed |
| April 27th - May 5th, 2023 | Applications Review (Evaluation and Invitation for Virtual On-Ground Assessment Center) |
| 2nd Week of May | Virtual On-Ground Assessment |
| May 29th, 2023 | INKOMPASS start date |
Introducing INKOMPASS assessment
Face to face interactions are integral to any recruitment process. We do them at INKOMPASS as well, however, with a bit of a twist to ensure that we get to know you in a fun and engaging manner. Once you pass through all our online assessment tests, you'd be invited to attend the on-ground or a virtual assessment. To know more about the virtual assessment check out the video below.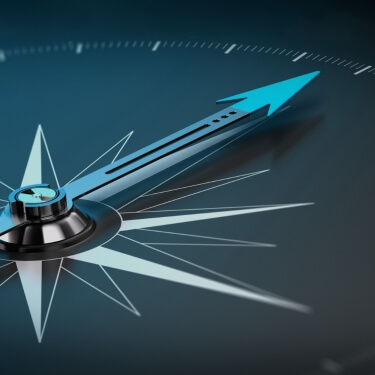 WATCH VIDEO ‣
SHOW TRANSCRIPT
VOGA 2022 Transcript
Hello and welcome to the virtual online assessment event for INKOMPASS.
Congratulations for making up to this far in your INKOMPASS internship selection journey.
This online assessment is the last step of your INKOMPASS selection process and we are here to tell you everything that you need to know about it.
So, what should you expect out of the INKOMPASS virtual online assessment event?
You will get to meet our employees from Philip Morris International.
You will also get an opportunity to meet our Ex-INKOMPASS interns who are now with us as full-time employees, at the same time you will also get to participate in fun assessment activities that will help us get to know you and your potential better.
In the accompanying emailer you will find the date and time of the virtual online assessment event and the entire event will be hosted on Microsoft teams.
Unfamiliar with Microsoft teams?
Don't worry we are here to help you with everything.
So, What do you need to attend the virtual event?
A high speed internet connection, a laptop or a desktop device it can be either a windows or a mac device.
Make sure the microphone and camera of your device is fully functional as we'll need to see you and hear you throughout the event.
Please ensure that the latest version of Microsoft teams application is installed on your laptop or desktop device.
You can find the download link of the latest version on Microsoft teams website.
A notepad and a pen, a power backup for your internet connection, laptop or desktop devices to have an uninterrupted participation.
Having all these in place and prepared will ensure you have a seamless experience throughout the event.
We'll be having four different activities during the event.
The first activity will be a meet and greet session where you will be meeting Philip Morris International employees, ex-INKOMPASS interns and other participating candidates and will be briefed about the agenda of the day.
The next activity will be a series of speed interviews with different assessors where we will get insights about you and your potential.
The next activity will be a business case challenge where you will be asked to solve a real business problem with your team members.
The last activity of the day will be a reflection session with PMI employees and ex-INKOMPASS interns where we will take your feedback and answer all the queries that you may have at the end of the day. You will be receiving an email from us accompanying your personalized agenda within 24 to 48 hours prior to the virtual assessment online event.
Please ensure that you have latest version of Microsoft teams installed on your desktop or laptop and you have tested it to check if it is working fine for you, this is critical.
Let's look at how to go about downloading Microsoft teams in your laptop or desktop device and how to activate it.
Go to the official Microsoft teams website.
If you're using MacBook you will see this screen after clicking the previous link.
If you are using windows machine you will see this screen after clicking the previous link.
As next step, click on download teams button.
Once you click on download teams button a window will pop up and you can download the software file.
Once the download is complete you can run the saved file and once you finish all the steps for installation MS team will be installed in your system.
You don't need to login into Microsoft teams as for this you need to have a working outlook email address.
Your personalized agenda will have the respective links to join various sessions.
You just need to click on them, enter your name and simply join the activity.
Let's look at how your personalized agenda will look like and how to join different activities using it.
In the emailer that you will receive, go to access your schedules section and click to access your agenda.
Your agenda will be in a pdf format which will have the following information.
Make sure you take note of your candidate code, assessor code and all the instructions given.
Your agenda will also have the following information: what is the session about, who will you be meeting in the session, start time of the session, end time of the session, duration of the session, Microsoft teams link to join the session.
Once you click on join now button you will be taken to Microsoft teams website in your browser. Using the session using Microsoft teams App.
This is important that you join using Microsoft teams app to ensure you have all the functionalities active for you.
Once you go to the app you need to enter your first name and click on join now button.
Make sure before you click the join now button you have turned on your mic and camera.
Don't forget to say hello when you see us.
Last but not the least, some guidelines which will ensure you have a great experience at the event.
Please ensure that you're carefully reading all the communication in the form of emailers from your end regarding the event.
Your desktop or laptop devices are in working condition, the mic and the camera on your devices is working as we'll need to see and hear you, you have a high speed internet connection and a power backup to be able to attend the Q&A session and the virtual online assessment event without any interruption.
Please ensure you have the latest version of the Microsoft team software installed on your machines whether windows or mac, test the functionality once with your friends and family to ensure everything is working fine with the app.
In case of any queries or questions or concerns please write to us in the email address given in this emailer and we'll get back to you at the soonest.
We'll also create a group on a popular messenger platform in your country such as WhatsApp or line messenger to keep in touch with you and quick troubleshooting before and during the event.
In case of any disability please inform us in advance by writing to us in the email address given in this emailer and the kind of support that you may need.
We'll try our best to make it happen.
In case you have any queries we are organizing a Q&A session for you.
The details of the session can be found in the emailer sent to you.
We are organizing this session on Microsoft teams so that you can get the first-hand experience of the platform with us and get to know each other.
That's all for now.
We look forward to seeing you at the INKOMPASS virtual online assessment event.
Till then stay safe, stay healthy.
See you soon.